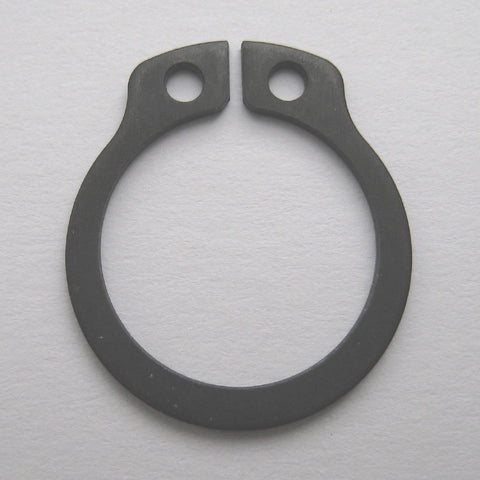 Door Handle Circlip (Available in packs of 10 and 20)
UK P&P £2.25 (Second Class) or £2.75 (First Class) per shipment irrespective of the number of items in your order. Please select either First Class or Second Class at checkout. Many of our products are also available on Amazon (Google 'Northern DIY Amazon'). Orders placed on Amazon are dispatched by Amazon from stock we place in the Amazon warehouse. More details in the 'Shipping' link at the bottom of the page.
Please note that we are taking a break from running this website during December - ALL WEBSITE ORDERS PLACED AFTER MIDNIGHT ON MONDAY 4th DECEMBER WILL BE POSTED ON TUESDAY 2nd JANUARY. Orders placed on Amazon are not affected and will be dispatched as normal.
13.8mm internal diameter circlips as used in the vast majority of door handles.  These circlips are the 'external' type, so-called because they fit on the outside of a shaft.  External circlip pliers should be used to remove and replace them before and after replacing the spring.

To locate these circlips on Amazon, type this code B007BRZJFG into the Amazon search box.
---
We Also Recommend