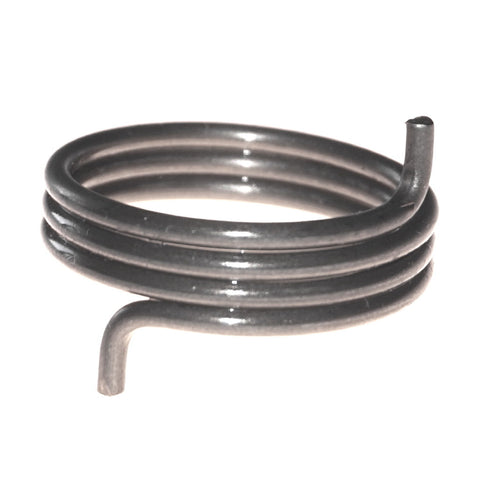 3+1/4 Turn Door Handle Spring, 1.63mm Round Wire, 22.9mm Diameter. Right Handed Spring (sold individually)
UK P&P £2.25 (Second Class) or £2.75 (First Class) per shipment irrespective of the number of items in your order. Please select either First Class or Second Class at checkout. Many of our products are also available on Amazon (Google 'Northern DIY Amazon'). Orders placed on Amazon are dispatched by Amazon from stock we place in the Amazon warehouse. More details in the 'Shipping' link at the bottom of the page.
Please note that we are taking a break from running this website during December - ALL WEBSITE ORDERS PLACED AFTER MIDNIGHT ON MONDAY 4th DECEMBER WILL BE POSTED ON TUESDAY 2nd JANUARY. Orders placed on Amazon are not affected and will be dispatched as normal.
This listing is for a single Right Hand Spring.  There is a separate listing for the Left Hand Version.
A door handle set consists of 2 handles mounted on either side of the door.  One handle will take a Right Handed Spring and the other handle will take a Left Handed Spring.   Left hand or right hand refers to the direction the spring is coiled (as shown in the picture).  It does not refer to the position of the handle on the door.  To see which hand of spring you require always match to your broken spring.  Springs are usually pre-tensioned (wound up) by up to 1/4 of a turn with the handle horizontal.  Pushing the handle down winds the spring up further.
External diameter of coil = 22.9mm
Wire Diameter = 1.63mm
Side Arm length = 4.3mm
---
We Also Recommend